Scandal Quest: Would the Real Scandal Please Stand Up
By Mick Zano
I Don't Always Invent Obama Scandals
But when I do the IRS audits ME!
Obama Smacks Baby, Drops Pants, and Screams Allahu Akbar!
My Life in Retail: Part One
By The Crank
Brah!!
By Tony Ballz
A Victory for Gun Owners or for Gun Sellers?
By Mick Zano
Indiana Woman Suing Juan Valdez
God Targeting the Tea Party with Hail and Shit
NASA to Melt Down Armstrong Statue to Meet Payroll
Massive Ice Deposits Found in Man's Freezer
The Worst Song Ever Written
By Tony Ballz
"Beware the Irrational, However Seductive"
—Christopher Hitchens
Mother Road Brewing and Deschutes Unite!
By Mick Zano
Alex Bone's Get Poor Quick Scheme
By Alex Bone
Conservative Legacies: Just Say No
By Mick Zano
Angered Christie to Fight the Next Sandy with Sand!
Bush Library Added to List of War Crimes
Let's Combine Nationalism, Religion, and Propaganda!
What could possibly go wrong?
HIKE:  A Four Letter Word for a Reason
By Bald Tony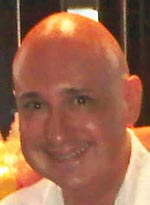 W Says Jeb is the Man for 2016
Because nepotism has worked out so well in the past
New Technology Lets Blind See Porn
By Erisa Brahe
Seven Mythical Creatures Dead after Botched Narnian Drone Attack
It's Alive, It's ALIVE!
Twinkie Resurrection 2013
School Fieldtrip Visits Last Moderate Republican
After Ricin & Boston Attack U.S. To Invade Germany
Discord Musical Quest for Fiber Flops!
Well, it beat their Silence of the Cramps
"Why is the President afraid to use the word terrorist?" --Dennis Miller
Um, maybe he's too busy killing them?
The "Media Research" Center
By Mick Zano
The Cycle of Wife
She starts off horny and then someone always gets hurt
Thai Porn Restaurants Linked to Dolphin Exploitation
By Alex Bone