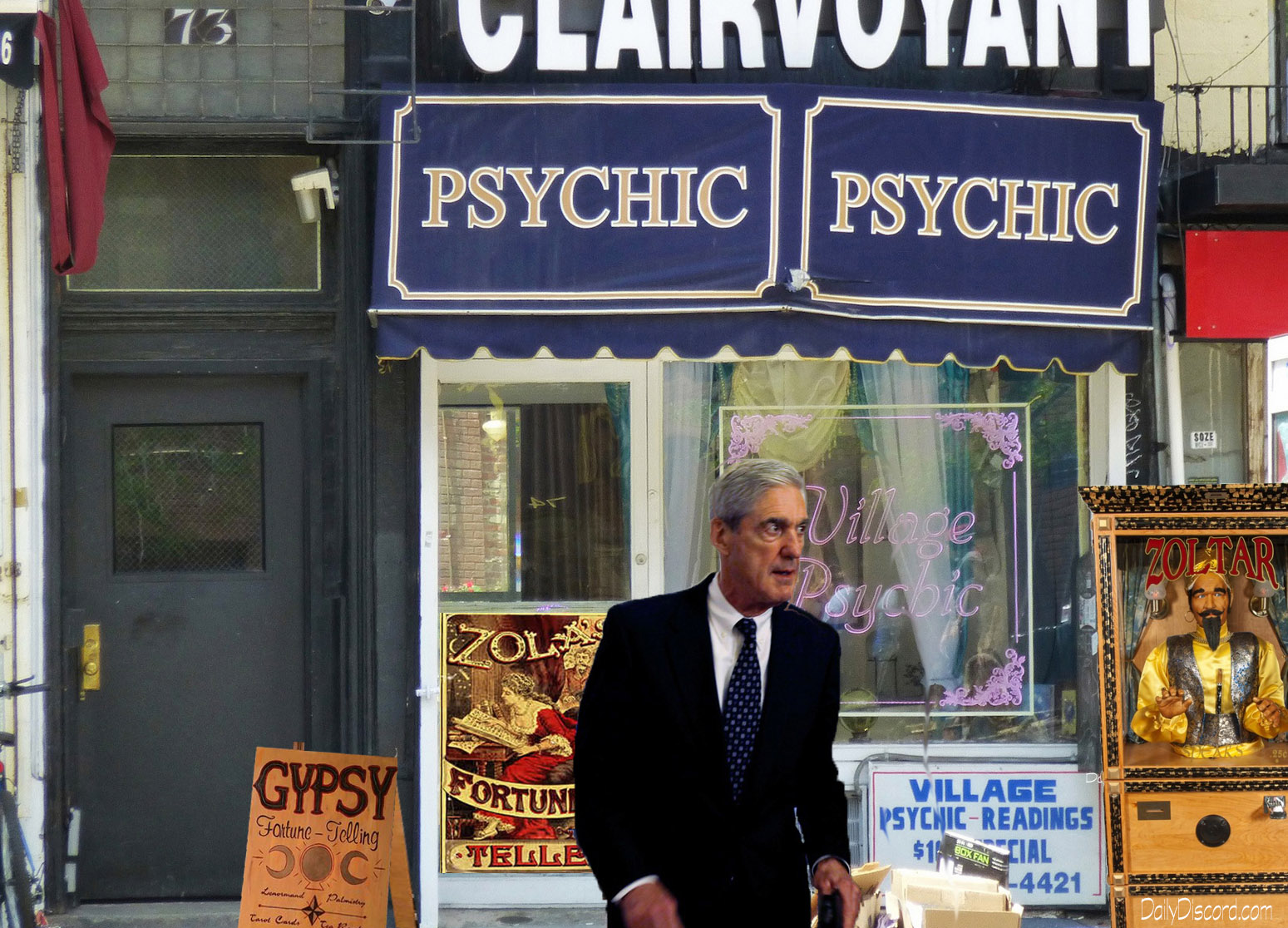 Washington, DC—More Republicans are crying "foul" after a photo surfaced showing the Special Counsel, Robert Mueller, leaving a local fortune-teller's shop on 43rd Street NW. The above photo of a shop, but not PhotoShopped, brings the credibility of the entire Russia-probe investigation into serious question. Senator Lindsey Graham (R-SC) said, "Mueller really has a pair of crystal balls to attempt this shit. All year we've been trying to read the tea leaves only to find out that he's actually reading the tea leaves. Does anyone have a quarter so we can ask Zoltar if Trump colluded with Russia? I.Am.Depressed."
The office of the Special Counsel insists no indictments are forthcoming based solely on Tarot, crystal ball, or other forms of the clairvoyantular arts. The office is insisting that these techniques will only be used as supporting evidence, along with the salacious and unverified Russian dossier.
Upon hearing this statement, Fox News' Sean Hannity apparently suffered an aneurism, which has cut off blood supply to the last remaining region of his frontal lobes that were still displaying neural activity. Fox News Mulder was unavailable for comment.
In a rare statement to the press, Mr. Mueller himself said, "My trip to Zola's had nothing to do with the Russia probe. Honestly, I've been trying to reach my cat, Mittens, who passed away this time last year. Anniversaries are always tough. We miss you, Mittens. Oh, and fuck the Daily Discord."
(Visited 440 times, 1 visits today)