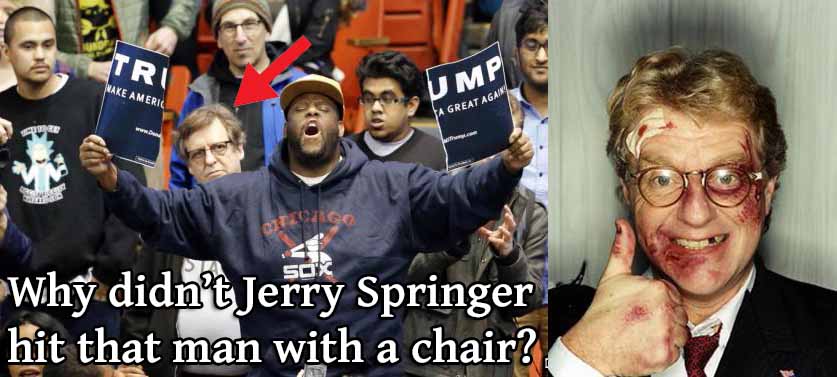 Chicago, Il—Jerry Springer's publicist, Linda Shafran, is refuting a recent Daily Discord feature. She claims her client was on business in California on March 11th and not, as The Discord feature suggests, in attendance at the infamous Chicago Trump rally. She also added the person in the above image "only looks a tiny bit like Jerry."
The Discord staff would like to ask, which above image? One is clearly Mr. Springer.  Why so quick to come to his defense? We didn't actually believe your client was at this event, until now. How do you explain the above Photoshopped image of your client battered and bruised? Is Mr. Springer going to address Mr. Trump's fictional criticism? Your comments raise more questions than they answer, which is fairly typical.
Click to read her full comment.