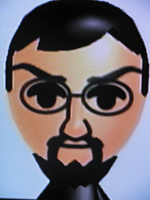 I do not write this column as a proud defeatocrat, as an anti-American conspiracy theorist, or even as a terminal glass-half-emptier…I'm just calling it as I sees' it, folks.  The next president will have one hell of a time turning the ship around: we, as a country, have hit the iceberg and are taking on water.  America is at that point in The Poseidon Adventure at which we can follow either Red Buttons' character to the stern of the ship or Gene Hackman's to the bow.  You might be asking yourself, 'Weren't the folks who followed Gene Hackman rescued at the end?'  You're not getting it…I'm casting America in the role of Shelley Winters.
Frankly, I'm amazed things have held together this long.  I'm stunned by how much stupidity ensued before our S.S. Economy listed to port. We should be proud of an economy like this—virtually unsinkable, it was.  So unsinkable, in fact, that it almost made it through eight years of Supremes mismanagement.   Stop! In the name of love, before you break my bank.  Not only has the sub-prime mortgage crises shaken us to our core, but our problems are magnified by those untold zillions pumped into Bush's unnecessary debacle.  I'm talking about the Bush Library, of course.  How many translations of My Pet Goat does the world really need, anyway?  No, you can't hurry jokes; no, you'll just have to wait.
It's easy to play the blame game after the fact, so let me break down current events instead.  Beck and Cowan's Spiral Dynamic model begins with the 'Red' perspective: tribalism, wherein children shoot up our schools and terrorists fly planes into our buildings.  Really, what do you expect from people stuck on tribalism?  They've got issues.  The best way to deal with these folks is to meet them on a level playing field, then use artillery to level that playing field some more.  This is about the only credit I will (possibly ever) give the Bush administration.  Something did need to be done…just not any of the things we actually went and did.
Our government, namely the Bush Administration, functions at a predominately 'Orange-Blue' level, although it seems downright 'red' at times.  How is it possible to lose a PR war with a bunch of baby-strapping, suicide-bombing zealots, you ask?  For starters, you can't win the war of ideas if you don't have any of your own.  When your brain is attached to a political strategist named Karl, who wanders off halfway through your administration, well, trouble may be afoot.  
This 'Blue' level includes good old fashioned fundamentalism.  Fundamentalism supports important aspects of human development, but it's also Bin laden with Laden's and is fraught with Haggerts and Swaggerts.  This subject is covered in Dr. Sterling Hogbein's riveting masterpiece, Falwell to Alms, which has yet to find a suitable publisher (and needs to be translated from his early crayon period).
'Orange' level is McCain Country, the Straight Talk Depress, entrepreneurs, rationalists, and a host of postmodern yumminess, lightly dusted with coconuts.  I operated from 'Orange' most of my life, and it was good clean fun.
Green (liberalism) is arguably a higher perspective, but they're not ripe yet, so I wouldn't do anything rash like vote for one.  'Green' is Al Gore country, and his brand of environmental pluralism is not without merit.  Leave 'Green' unchecked, however, and you get fanatical efforts to save the Paraguay Paramecium, Meat is Murder homicide squads, and Operation Bake Brownies for Al-Qaeda.  In defense of folks like Gore, it isn't easy being 'Green.' Surprisingly, Kermit functions on an integral level and thinks Gore is an asshole.
No matter who wins this election, we, as a nation, will have a higher-operating captain.  It may be wishful thinking, but I'm still hoping that Barack Obama is at least a 'Yellow' or 'Turquoise' level thinker (post modernist, second-tier), possibly the best colors since Bush Senior yukked on that Japanese Prime Minister, way back yen.
Even McCain's 'Orange' would have been welcome over Bush's 'Orange-Blue.'  Some feared this political dice roll, but I'll take my chances with a world-centric, fiercely intelligent, post modernist every time.  Staying the course is not an option.  In fact, there was never a course to stay.  They made it up as they went along—and badly at that.  It was like watching the last season of the X-Files on DMT.  Never do that by the way.  Shrooms and Robot Chicken is the only way to go.
I do implore the American people to put a priority on fixing this country, so that, if nothing else, Lou Dobbs will shut the fuck up! But he's right, of course: we've given up on educating our children; we are losing the war on drugs, as well as the war on terror, and we have less actual freedom now than a gay Taliban priestess in Damascus.  (That is not a reference to the band by the same name, by the way…I love them.) It's like Sheryl Crow always says: "Stop calling me, you fucking sicko."  Wait, I mean the other thing she says: "A change will do you good."  This change may be arriving a wee bit late, however, so in the immortal words of Edward R. Olbermann, "good night, and good luck."
(Visited 83 times, 1 visits today)