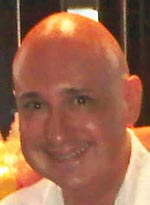 For several months Mick and I were planning a trip to Great Basin National Park.  Alex Bone thought this was kind of funny.  You see, Alex is a true outdoorsman, a throwback to another century, a man's man who makes Grizzly Adams look like Martha Stewart.  Alex's advice was to stay on the marked trails while wearing bright clothing and warned us about entering the back country.  Fine with me.  While I actually like spending time outdoors, my idea of roughing it is staying at Bellagio when the Aria is booked.
Two days before we were scheduled to drive to GBNP I checked the weather.  I shook my head in confusion, cleared the screen, and this time carefully input the correct destination.  The forecast was still the same.  High of 36, low of 22 with a steady snowfall throughout the day. It might be germane to inform everyone at this point we're talking about the third week in May.  All those YouTube videos of the park were apparently filmed between July 10th and August 10th.  
As much as I love Las Vegas, I really wanted to get away on my vacation. So we headed to Tonopah for a ghost investigation, here, and then Mick suggested Yosemite. As we started to climb the road toward Mono Lake, however, it started snowing.  Mick asked, "Where the hell can we warm up in the desert?" Freezing to death in the Nevada desert during the third week of May seemed a tad ludicrous to both us.  I said Death Valley National Park sounded like a good place to warm our feet. Heck, it had to be warmer than 22 or even 36.  While consulting a map—yes, a real paper map of the AAA variety can never be refolded properly by even the most adept origami guru. Anyway, we noticed the ghost town of Rhyolite, NV is adjacent to the eastern edge of DVNP.  We had never been there, but being a Nevadan for 18 years I am familiar with the lore of this long abandoned municipality.
Rhyolite is a true ghost town.  Not a small town with a low population, not a touristy, manmade-to-look-old-and-abandoned town, but an actual bonafide, no-living-soul-has-resided-there-in-a-century, ghost town. There are no services or businesses of any kind.  Rhyolite had a short life span, 1904-1920, and its decline quickly accelerated in 1911. So, essentially, it only had seven good years, which Zano reminded me is six more than he's had. That could be why there's a feeling of, if not anger, at least frustration, in them there Bullfrog Hills.
So Mick and I are somewhat adventurous being in a real ghost town, yet safely within a ten minute drive of gas, food, and lodging in the small town of Beatty, NV.  Bone probably would have walked to Rhyolite after setting up a base camp in DVNP.  Mick and I drove there with the air conditioning on, stopping for snacks and bottled water along the way.  But once the car was parked, we walked more of the site than we drove, which is pretty badass…uh, for us.
Mick and I are both amateur shutterbugs.  Neither of us will be hired by National Geographic, but we enjoy getting out there and seeing what develops as we take photos.  If you've read some of my other stories (and if you haven't, why the hell not?) you know I am old school overall.  In fact the first digital camera I ever owned was purchased shortly before this trip and it's still confusing me.  Maybe by my 2015 vacation I'll have it figured out.  Anyway, Rhyolite is a photographer's paradise.  The abandoned buildings, the rugged scenic backdrop, and while there will be other tourists when you visit, there aren't so many as to get in your way, and they're not the photo bombing type.  I was thoroughly enjoying traipsing around "town" taking photos, feeling the cool vibe of the place, and feeling safe and secure in our decision to forego the frigid, artic high Nevada desert.  High plains snow drifter?
Perhaps the coolest thing in Rhyolite is Albert Szukalski's 1984 version of Da Vinci's Last Supper…uh, on acid.  This brings the spooky factor of the place up a notch and, really, the town didn't need any help in that department.
Cue the WARNING Rattlesnakes sign which, conveniently, the Bureau of Land Management put the Porta Potty right next to. 
[Note: One eyed snake joke omitted by editor.]
While not a haunted ghost town, so far as we could tell, Rhyolite is definitely worth the stop. It brings your typical eccentric abandoned ghost town up to a whole new level. Just leave Zano in the car…with the window rolled down, of course.
(Visited 100 times, 1 visits today)