Brah!!
By Tony Ballz
Through Rove-Colored Glasses: The GOP Fail (Part 1)
By Mick Zano
The Annual Pine Forest Pick-Up Games Commence
Shirts and skins decided, awaiting the coin toss
Kings Draft New Assistant Coach
To keep our 'Beeker Week' rolling along
Knowing No Hockey Customs, L.A. Kings Just Stare at Stanley Cup Until Fans Leave
Chant of "Lift it Assholes!" fell on deaf ears
Go Coyotes! No, Really...You Can Move to Seattle
By Mick Zano
Obama to Increase Deficit in New 'Fun Size' Increments
Planting the Seeds of Discord and Unintended Consequences
By The Crank
Winnipeg Wilderness Wipes out Warm Weather Wussies
Jimmy Makes a Fatal Mistake
"You wanna play rock, paper, pincers?"
The 2011 Cadillac CTS-V Wagon, or Mrs. Vader Your Car is Ready
By The Crank
N.F.L./R.I.P.
By The Crank
Crank on the Super Bowl
By The Crank
Discord's Pierce Winslow Bids to Buy Phoenix Coyotes
Kobe Bryant to Announce Location of Next Planned Sexual Assault in One-Hour Special Announcement
Being the Worst NHL Fans Year after Year
Is So Easy a Flyers Fan Can Do It
U.S. National Park Service: Canada Sold to Exxon Mobile
They're Calling it Arson…
A Canadian man is being sought after setting this strange Vancouver structure ablaze on Friday
Super Bowl Ads Unaffordable: CBS to Replay Footage of Janet Jackson's Breast
PETA Condemns Discord's Latest Grudge Match
Chucky Cheese vs. The Coyote's Mascot
Cultural Facilitation for Dummies
By Pokey McDooris
Eagles Sign Lynette "Squeaky" Fromme to 5-year Deal
Hey, Joe, Where You Going With My Gun in Your Hand?
By Mick Zano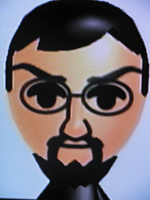 Marijuana Linked to Losing Sponsors
The Articles Of Degeneration
By Pokey McDooris
$28.00
By Dave Atsals
Fear And Loathing With Mr. Giggles
By Pokey McDooris
Top Ten Failed Football Mascots

The Boston Stranglers
The Detroit Gusty Autumn Breezes
The Seattle Strap-Ons
Beasts & Men with Tits: Unsung Heroes of the NFL
By The Crank
Oprah Admits to Using Ratings Enhancing Drugs
Armstrong never got a word in edgewise
New London Connecticut Mistakenly Prepares for Olympics
Lindsay Lohan Feels Dump Trucks Should be More Clearly Marked
Garbage Basketball a Lost Art for One Man
America's Newest Trend: Anti-life Coaching
By Alex Bone
Uh Oh, Tebow's Getting Weird
Well, weird—er
Top 10: The Best Guinness in Las Vegas Revealed!
By Mick Zano
Searching for New Investors: The Blues Mobiles are Dead
By The Crank
NHL Charges Goaltender for 3rd Intermission Zamboni Fuel
Flames/Oilers Hockey Check Causes Deadly Explosion
Super Game XXVIIV
By Mick Zano
Vince Shlomi of ShamWow Fame's Infomercial Mix Up
Dan Rooney, owner of the Steelers, said "We're embarassed, even more so than by Reed, Holmes, and Rothlisburger."
Apparently Only Five People Interested in Restoring Sanity in Arizona
By Mick Zano
Sex Addiction Classes Fail
Woods' Next Trophy Wife?
Putin Blames Russia's Poor Olympic Performance on Global Warming
X-Men Mutants Banned from Winter Olympics
With the Shaman, The Ghetto Shaman...
...The Tiger sleeps at night
Awembawa awembawa...
All Hail Tiger Woods
By Dave Atsals
If a Woods Drives into a Tree with Nobody Around to Recount It, Does It Make a Sound?
Wayne Gretzky Goes from the Great One to the Late One: Calls it Quits without Actually Calling
Trump U.N. Hotel & Casino
Easter Special Edition:
Jesus Lives!
Fear And Loathing With Mr. Giggles
By Pokey McDooris
Yankees Acquire O'Liberte'
A Brief History of Anything
By Mick Zano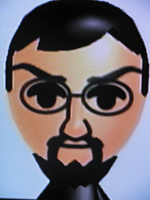 Today's Worst Liberal in the World
By Mick Zano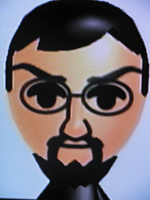 CRANK MANIFESTO On Driving and Cars
By The Crank