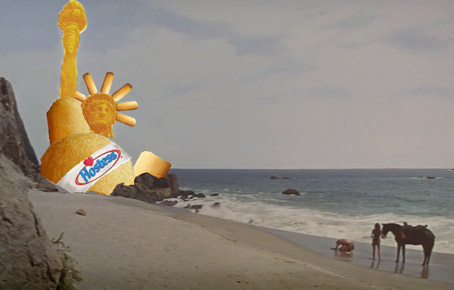 Here's Pokey's last article, dissected into tiny segments of wrongness for your enjoyment. And, yes, it will be humorous or my name isn't Mick Zano …and it isn't. When conservatives accidentally stumble upon the truth they always seem to claim ownership—not like scholars and gentlemen, more like cats. We can link back to who said what first, Pokey! Didn't we have you neutered? Try utilizing the search button at the top of the website. Uh oh… I just thought of that scene from the end of Planet of the Apes:
Dr. Zira: What will he find out there, doctor?
Dr. Zaius: His destiny… (shudder).