Tag Archive for inauguration
Washington, DC—Donald J-dog Trump was sworn in Friday as the 45th president of the United States. During an inauguration speech that many are calling batty, shitty and even batshitty, Trump promised to always put America first. The newly sworn in president minced no words, except maybe the ones that came out of his mouth (cough). President Trump made it very clear, in garbled form, that he intends to place the United States over all other countries, over the planet itself, and even over the wishes of our Galacian warlords (the aliens who actually run our planet from the Orion nebula).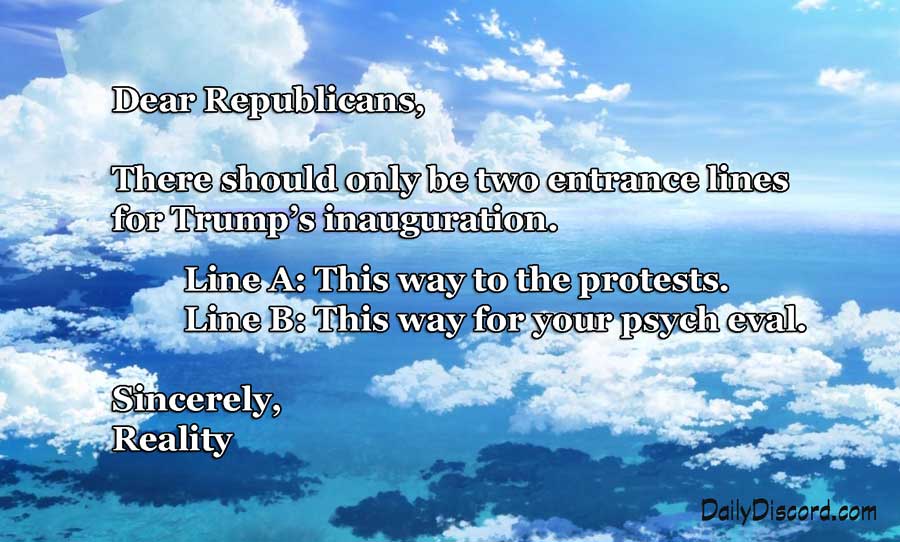 This goes for the Democratic Congress as well! Big Discord is watching.