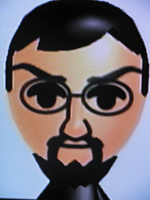 The para-abnormal research team consisted of Ranger Rick, who both led the investigation and set the pace (three pints an hour), Pierce Winslow, our tech-guru (who wrote the whole thing off as a business expense), Pokey McDooris, philosopher and sideshow attraction, Timmo O'Frynn, driver and camera man, Bob Krazmoski, treasurer and straight man, and, yours truly, Mick Zano, addiction counselor/beer enthusiast.
Our story begins in 1778 in the General Lafayette Inn when only two brews flowed in the tap room: Yankee Brewdle Dandy and Loyalist Lager (which was poisoned).  Back then the locals knew the Inn as the Three Tuns Tavern—famous for both its alliteration as well as its happy hour Jagerbombs.  During the Revolutionary War, General Lafayette, a Frenchman who fought for the Americans, found himself cornered at the Inn by British troops.  Realizing, to his horror, that jagerbomb hour had ended, Lafayette planned his escape.  He challenged the opposing generals to snooker and darts and then snuck out the backdoor while the British were ordering drinks.  This account, incidentally, is fellow Discordian Dave Atsals' interpretation of events.  I personally believe that Lafayette stayed for the beer and then snuck out before it was his turn to buy.
After the sun goes down at the Lafayette Inn the staff has reported strange occurrences—aside from the owner's infatuation with finger puppets.  The corridors are haunted by the ghost of an old woman, bitching about the shoddy service and the lack of clean towels. There are lots of unexplained noises (other than Krazmoski's less than pleasant reaction to onions…and finger puppets.)
Our para-abnormal investigation started with an intense two hour vigil in the bar area, which, after some pub grub, moved into the small, and quite haunted, pool room.  It is said that ghosts of patrons past often prop up the left corner in an effort to level the damn table.  In the wee hours, the hotel staff has reported strange wraith-like specters endlessly scratching at the ball return in their futile search for quarters.
For the next six hours we thoroughly interviewed several waitresses as well as one of Ranger Rick's ex-girlfriends who, by all accounts, had a nice set of pookageists.  We took a series of pictures (mostly of those luscious pookageists) and used state of the art recording devices for our EVPs (Electronic Voice Phenomenon) to discover if the waitresses dug us.  One waitress seemed amused by our antics, but this—as is often the case—wore thin about halfway through her shift.  (This is a metaphor for the vast majority of my relationships.)
One waitress ended her workday only to return some time later in a more social capacity.  She was shocked to find us right where she had left us—in a drunken stupor, flittering with the next shift.
By then our investigation had moved from the stout and porter to the cask-conditioned IPA, which by all accounts was hauntingly yummy. As we dug deeper into this spooky site, several mysterious happenings unfolded.  These occurrences can not easily be dismissed or explained.  Despite hours of patronage, Bob never did try the well-crafted, hand-pumped porter.  More compelling still, Timmo ordered the French fries, yet never touched them, and, perhaps most queer, Pokey…
At one point I snuck up into the banquet room, but I couldn't find any doors leading the lodging area.  Apparently, the only lodging on the premises involved a guest house around back.  No one sleeps in the main structure anymore, with the notable exception of Timmo who passed out for a short time in the men's room.  The staff we interviewed knew of the ghost stories, but none had any recent experiences.  At around 2AM, however, something truly blood-curdling occurred.  The bartender stopped serving us alcohol and asked us to leave.
We asked if we could hold a séance after last call, but our pleas were met with only consternation.  It wasn't like we were asking them to serve us drinks after hours—well, we did ask that…but it's a reasonable request, right?  After all, to be in tune with the spirits, one must imbibe them, right?  Our impromptu séance by the restrooms availed us nothing, but we did manage to wake Timmo.
In desperation, we tried convincing several waitresses that sometimes a phenomenon of this type manifests around a particular person and is not connected to the actual structure itself.  The only way to rule this out was to go home with them and conduct a thorough investigation.  But alas, we soon found ourselves in the parking lot, chickless, clueless, and ghostless.  Luckily we agreed upon a three day investigation. We decided to meet up the next day for lunch—you know, when what's-her-name starts her shift.
(Visited 95 times, 1 visits today)